In a shocking video, U.S. House Rep Steve Cohen (D-TN) attempted to justify a $200M allotment for a national park in House Speaker Nancy Pelosi's district that would be part of a $3.5 trillion budget reconciliation bill currently being debated in Congress.
The proposal was highlighted and discussed tonight on Fox News Primetime with host Rachel Campos-Duffy, who had contributor Tammy Bruce on.
A graphic shared on the program called The Presidio, which is an 1,500-acre park and golf course near the Golden Gate Bridge, "Pelosi Park."
Campos-Duffy noted that the Presidio Trust gave Pelosi "$19M over the last year, $1M in June." Bruce suggested, "That's just a little cash in her hand."
Tammy Bruce (@HeyTammyBruce ) discussing Pelosi's Park and the money laundering behind the scenes with taxpayer dollars.

Clip 2 of 2 pic.twitter.com/qSNtEcbGVk

— ?? ʟᴇғᴛ ᴄᴏᴀˢᴛ ᴠᴀɢʀᴀɴᴛ ?? (@Baklava_in_CA) September 10, 2021
U.S. Rep Lauren Boebert (R-CO) shared a clip of Cohen's remarks in a tweet yesterday and declared, "Americans' tax dollars are are not Pelosi's personal piggy bank!"
Cohen said, "If it weren't for her working 24/7, and she does, to keep this place going, we wouldn't be going. She does more for America than any other member, I would submit in this Congress, times 10. So I support the proposal."
Boebert shot back, "No she should not, no leader should get more added to a bill and get to spend more taxpayer money just because they are speaker or leader."
"Because somebody is speaker of the house they get to add things to a bill selfishly and that's ok? I too will be looking for that FEC in-kind contribution from the gentleman with the bad hair caucus," Boebert added.
Americans' tax dollars are are not Pelosi's personal piggy bank! pic.twitter.com/I7TOC4RBFL

— Rep. Lauren Boebert (@RepBoebert) September 9, 2021
The Washington Times reported that GOP lawmakers proposed a half-dozen amendments to divert the $200 million to other needs but each Republican proposal was defeated by the Democrat-majority House.
From Fox News:
Republicans, on the other hand, derided the budget line item as a "Pelosi payoff" and "an obvious giveaway" as the nation faced challenges such as taking in thousands of Afghan refugees, battling the coronavirus and addressing security issues at the U.S.-Mexico border.
U.S. Rep. Tom Tiffany, R-Wis., said Democrat Cohen's remarks were revealing.
"It fully takes the mask off what this is all about," Tiffany told the Times. "This is a Pelosi payoff. This is where somebody puts themselves before their office."
U.S. House Rep. Bruce Westerman (R-AR) also tore into Pelosi, questioning the timing and the "optics" of it and that the park was supposed to be "setup not have any taxpayer money."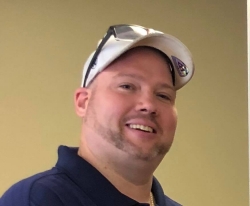 Latest posts by David Caron
(see all)