CNBC anchor Shepard Smith is reportedly out just two years after landing the gig following his abrupt departure from Fox News.
As the Associated Press reported when he started the job, Smith left more questions than answers upon his Fox News exit, which left others to speculate about why.
Smith said at the time, "I built a career at Fox News and I have some deep friendships, ones that I'm going to keep forever, but simply, I just felt it was the right time to leave. I asked them if I could and they eventually allowed me to do that."
According to the report on his current position, Smith will depart the network toward the end of the month.
CNBC President KC Sullivan said in an email to employees, "After spending time with many of you and closely reviewing the various aspects of our business, I believe we must prioritize and focus on our core strengths of business news and personal finance."
"As a result of this strategic alignment to our core business, we will need to shift some of our priorities and resources and make some difficult decisions," Sullivan added.
Smith had been in the 7 p.m. time slot with Fox News until 2013 when he was moved to an afternoon show.
At CNBC, he was returned to the 7 p.m. time slot but was never able to make a meaningful impact in the ratings for the network.
Puck News' Dylan Byers initially reported that "[NBCUniversal] is about to undergo significant layoffs and cost cuts in the weeks ahead, sources familiar tell me."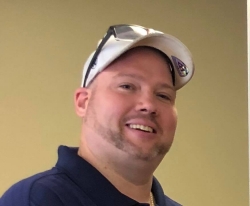 Latest posts by David Caron
(see all)