Last month we reported that Arizona GOP State Sen Wendy Rogers said that Sheriff Joe Arpaio may run for Mayor of Fountain Hills, AZ.
"He knows mayors have more impact now than ever" Rogers said at the time and that Arpaio "would UPHOLD THE LAW instead of disobeying the will of the people as too many rogue mayors do."
Today, Arpaio officially announced his decision that he would, in fact, run for Mayor to continue his 56 years in public service.
Rogers approved of the news and declared, "Yes!!!"
YES!!! https://t.co/tM6OeoF17D

— Wendy Rogers (@WendyRogersAZ) October 5, 2021
Arpaio described Fountain Hills as a quiet Phoenix suburb that he moved to along with his late wife 21 years ago and that he wants "to continue serving in the community he knows best."
"It was an honor and privilege serving the people of Maricopa County as their Sheriff. Now, I want to directly give something back to my hometown of Fountain Hills, Arizona, which I love, utilizing my life experience and commonsense to make Fountain Hills a better place to live," the former sheriff explained.
Arpaio also stated that he will "focus on attracting new businesses to the city to create jobs and economic growth and continue his fight against illegal immigration, human smuggling, and drug trafficking."
Fox 10 described Arpaio's previous service and election results:
Arpaio served as Maricopa County's sheriff for 24 years before he was voted out of office in 2016, when voters chose Paul Penzone as sheriff instead. He became something of a celebrity sheriff during his decades on the job. Fighting illegal immigration and drugs were his priorities, while Tent City (which has been closed down) and pink underwear became his personal stamp on crime.
Since his 2016 defeat, Arpaio ran in a number of political races, including the Republican Party primary for Arizona's Senate seat in 2018, where state figures show he came in third, behind Martha McSally and Kelli Ward. In 2020, he ran in the GOP primary for his old job as sheriff, ultimately losing to his former right-hand man, Jerry Sheridan.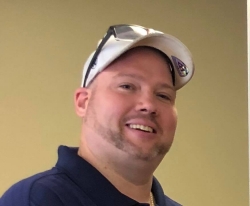 Latest posts by David Caron
(see all)