Comedian Stephen Colbert, who last month had his late night show overtaken in ratings by Fox News' Greg Gutfeld's late night show, recently did a dance skit called "The Vax-Scene."
The skit shows Colbert dancing awkwardly to a play on the song "Tequila" by The Champs and he is surrounded by other dancers who are dressed up like syringes while there are cartoon syringes also dancing along the bottom the screen.
Instead of yelling "tequila," everybody yelled "vaccine" when the part of the song came for the lyric to be shouted out.
America First supporter Jon Miller tweeted out a clip of the skit, which has been viewed over 3 million times, and wondered sarcastically, "How could Colbert lose to Gutfeld in the ratings with an act like this??"
How could Colbert lose to Gutfeld in the ratings with an act like this?? pic.twitter.com/sZyDC3LvTn

— JON MILLER (@MillerStream) September 28, 2021
Previously, we reported on Gutfeld topping Colbert:
U.S. House Rep Lauren Boebert (R-CO) celebrated news that Greg Gutfeld's Fox News late night TV show "Gutfeld!" grabbed the top spot in late night TV and declared "WE are the majority."
According The Daily Mail, Tuesday's episode of Gutfeld!, which aired 11pm EST, drew in about 2.12 million viewers, topping Stephen Colbert, who had an audience of about 1.9 million for his show that aired at 11:35pm EST.
In the highly sought after 25 to 54 age demographic category, Gutfeld pulled in 434,000 viewers compared to Colbert's 423,000 viewers.
Boebert shared the report in a tweet and stated, "Just goes to show you that WE are the majority. The Woke Left is a small but loud minority."
We also reported last month that a maskless Colbert was seen dancing in a similar fashion with Senate Majority Leader Chuck Schumer (D-NY).
That dance occurred at a massive "Homecoming" concert that was held and then ultimately shut down as Hurricane Henri approached New York City.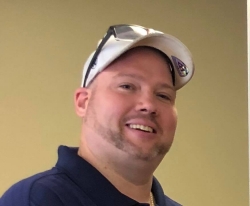 Latest posts by David Caron
(see all)