In his Fox News weekday show debut, "Jesse Watters Primetime," Jessie Watters had some fun at the expense of Joe Biden's hot mic moment earlier in the day.
At the end of the show, Watters received a text from "Frank in Ohio" who told mocked Biden's hot mic expletive, "We love you, you SOB!"
"That's right, talk to me like I'm Doocy," Watters quipped after reading it off.
As we reported earlier, the remark happened after Biden delivered remarks outlining the White House Competition Council's steps to cut rising prices in recent weeks.
Doocy asked Biden, "Do you think inflation is a political liability?" before being ushered out of the room.
Biden then turned to members of his Cabinet and joked that "more inflation" is a "great asset" adding, "What a stupid son of a b*tch."
Doocy actually spoke to Watters after the incident occurred during "The Five."
Watters chided Doocy at the time and declared, "Doocy, I think the president's right — you are a stupid SOB!"
Doocy played along and responded, "Yeah, nobody has fact-checked him yet and said it's not true."
Taking a shot at the Washington Post's fact-checking formula, Watters, who was busting out laughing, added, "Nobody's giving him Pinocchios for that one."
WATTERS: "Doocy, I think the president's right — you are a stupid SOB!"

DOOCY: "Yeah, nobody has fact-checked him yet and said it's not true." pic.twitter.com/7X8muVeMYb

— The Tennessee Holler (@TheTNHoller) January 24, 2022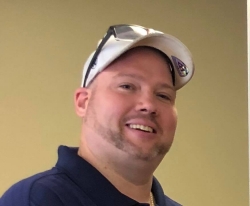 Latest posts by David Caron
(see all)