Joe Biden lost his cool today when Fox News' Peter Doocy asked him a question about inflation, appearing to call the reporter a "stupid son of a b*tch" on a hot mic.
CNN's Jake Tapper has suggested that the move appeared more "blatant" than when he was Vice President and told former President Obama that the passing of the Obamacare legislation was a big "effing" deal.
The remark happened after Biden delivered remarks outlining the White House Competition Council's steps to cut rising prices in recent weeks.
Doocy asked Biden, "Do you think inflation is a political liability?" before being ushered out of the room.
Biden then turned to members of his Cabinet and joked that "more inflation" is a "great asset" adding, "What a stupid son of a b*tch."
Although Tapper was not amused, one liberal Twitter user responded to Acyn's tweet of the clip, "I love this Biden."
I love this Biden.

— ᴀʀᴛ 🇺🇸 (@__Arthur_Dent__) January 24, 2022
CNN saying President Biden knew he had a mic right in front of him and then shows a picture of him smiling pic.twitter.com/x0RndFm03i

— Acyn (@Acyn) January 24, 2022
Biden is apparently getting more ruffled by Doocy by the day, as we reported on Wednesday, an apparently antsy Joe Biden attempted to ditch his press conference before finally answering a question from Doocy.
"How many more hours am I doing this? I'm happy to stick around," Biden can be seen saying as Doocy is standing tries to get an opportunity to ask him something.
Biden finally told Doocy sarcastically, "You always ask me the nicest questions… None of them make a lot of sense to me but I… try away."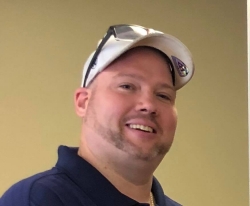 Latest posts by David Caron
(see all)