U.S. Sen Ted Cruz (R-TX) appeared today on Fox News and warned that "there is a real risk of violence" with Maxine Waters and other Democrats "effectively encouraging" it.
Cruz's remarks came after co-anchor Sandra Smith played a clip of Waters outside of the Supreme Court today following the abortion ruling.
"I think there is a real risk of violence."
"We've seen multiple Democrats now, including Maxine Waters, before that, Chuck Schumer, before that, the Biden White House, effectively encouraging violence."
"Chuck Schumer stood on the steps of the Supreme Court and threatened Justice Kavanaugh and Justice Gorsuch by name, said, 'You have unleashed the whirlwind. You won't know what hit you.'"
"That's almost exactly what Maxine Waters said there. And I got to say, it's really cynical to see Democrats effectively condoning violence."
"I call upon Merrick Garland, the attorney general, to be on watch, to be on watch, to stop any violence today, not to allow radicals who want to employ mob violence, to threaten, to threaten the Supreme Court, to threaten churches, to threaten pro-life pregnancy centers, to enforce the rule of law."
Cruz also said it was a moment to "pause" and for "incredible celebration" as he gave praise to pro-life activists for their efforts to reverse the original ruling.
Multiple Democrats have condoned violence. It's wrong and it's cynical.

Merrick Garland needs to enforce the law and not allow radicals who want to use mob violence threaten the Supreme Court, churches, and pro-life pregnancy centers. pic.twitter.com/kSDaTLOInC

— Ted Cruz (@tedcruz) June 24, 2022
As we previously reported, U.S. Sen Josh Hawley (R-MO) also demanded today that the Department of Justice announce a "zero tolerance" policy for violence by "radical leftists."
In a tweet, Hawley declared, "DOJ needs to announce a zero tolerance policy for violence right now."
"They've left radical leftists run wild – threatening the Justices, burning pregnancy care centers," Hawley explained.
Hawley insisted, "No more. Protests are constitutionally protected but violence is not. DOJ must put a stop to it immediately."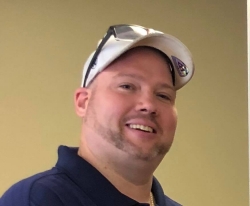 Latest posts by David Caron
(see all)