Ten people were arrested today during an anti-Trump protest in New York City after a Trump caravan went in a different direction than they had anticipated, according to AMNY.
AMNY reported that the demonstration by members of several different left-wing groups paraded through the streets of NYC in anticipation of countering a pro-Trump caravan that was supposed to be headed their way.
When they realized the pro-Trump caravan wasn't coming, the marchers were left with nobody to protest and no real destination having been decided.
The New York Daily News reported that a founder of the Black Lives Matter movement Walter (Hawk) Newsome was among those who were taken into custody.
Trump Supporter "Midnight Rider" posted a video of the caravan making their way over the Whitestone Bridge and said that they hoped AOC wasn't using the bridge today because there was "a lot of traffic."
AOC retweeted the tweet and said, "I took the Throggs Neck. Heard there was a pileup of chumps on the Whitestone."
I took the Throggs Neck. Heard there was a pileup of chumps on the Whitestone https://t.co/Vbaug6OLjy

— Alexandria Ocasio-Cortez (@AOC) November 1, 2020
At a Pennsylvania rally last week, Democratic presidential candidate Joe Biden had called Trump supporters protesting, "chumps" as well, so she was clearly inspired by his rhetoric.
According to CBS New York, supporters of President Trump made their presence known in the Tri-State Area, at one point stopping traffic on the Gov. Mario Cuomo Bridge before continuing to a rally at Palisades Center in the Rockland County community of West Nyack.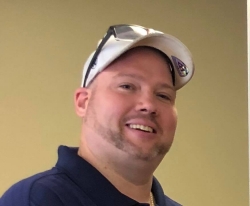 Latest posts by David Caron
(see all)