The House of Representatives has voted today for the second time in his current tenure to impeach President Trump with the Democrats again voting unanimously and this time ten Republicans joined them.
The list of Republicans who joined is: John Katko (NY), Adam Kinzinger (IL), Liz Cheney (WY), Fred Upton (MI), Peter Meijer (MI), Jaime Herrera Beutler (WA), Dan Newhouse (WA), Tom Rice (SC), Anthony Gonzalez (OH), and David Valadao (CA).
House impeaches Donald Trump 232-197, with all Democrats and 10 Republicans supporting impeachment:

The 10 Republicans:
1. Katko
2. Kinzinger
3. Cheney
4. Upton
5. Herrera Beutler
6. Newhouse
7. Meijer
8. Rice
9. Gonzalez
10. Valadao

— Matt Fuller (@MEPFuller) January 13, 2021
In a surprise to some, Congressman Mike Fitzpatrick (R-PA) voted not to impeach, despite being from a district that voted for Joe Biden in the recent election.
PAs @RepFitzpatrick (R) has voted NO on impeachment, per pooler @lindsemcpherson

— Jonathan Tamari (@JonathanTamari) January 13, 2021
Marjorie Taylor Greene (R-GA) shared a video of herself after the vote and tweeted out, "The House just voted on the Democrat's witch hunt impeachment scam. I proudly voted NO."
Greene appeared to be walking in the halls underneath the Capitol in the video and again referred to her body of Congress as the "House of Hypocrites."
The House just voted on the Democrat's witch hunt impeachment scam.

I proudly voted NO. pic.twitter.com/KCmcQVPHyj

— Rep. Marjorie Taylor Greene (@RepMTG) January 13, 2021
The focus will now shift to the Senate where they will hold a trial, likely after Biden takes office, and it will require a 2/3 vote of those present, which if all 100 senators are present, that's 67 senators.
If the two Georgia Democratic Senators are seated, that means there are 50 senators from each party and 17 Republicans would be required to convict him.
That would be more than voted to impeach him in the House, which makes it unlikely that will happen, even in the wake of Senate Majority Leader Mitch McConnell's recent comments.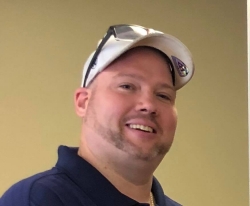 Latest posts by David Caron
(see all)