Today, the National Archives and Records Administration launched a website for the Donald J. Trump Presidential Library, not long after President Biden was inaugurated.
The website contains archived websites, social media accounts, and records from the Trump administration, as well as information about former President Trump and First Lady Melania Trump.
It has also been reported that while Trump has not publicly stated where the physical library would be created, a top Trump campaign fundraiser said he has been asking supporters to raise $2 billion for a museum that will likely be in Florida. 
It was noted that would be a price tag four times greater than the Obama Presidential Center in Chicago that is estimated to cost $500 million if ever completed.
Four years of obstacles have stood in the project's way, at times leaving supporters with dashed hopes as groundbreaking on the south side of Chicago, Illinois was delayed again and again.
Under the "Frequently Asked Questions" section of Trump's website, it lists that Presidential records will become subject to Freedom of Information Act (FOIA) requests on January 20, 2026.
Under a question about plans for the Donald J. Trump Presidential Library, it lists that The National Archives will administer the records of the Trump administration (textual, electronic, audiovisual, and artifacts) which will remain at National Archives facilities in the National Capital Region.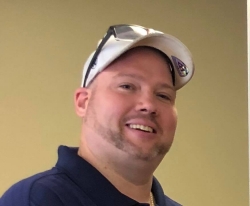 Latest posts by David Caron
(see all)