A video tweeted by TPUSA's Benny Johnson showed thousands lined up for a rally being held tonight by former President Donald Trump in Des Moines, Iowa at the state fairgrounds.
In a follow-up tweet, another video shows a "Let's Go Brandon" banner flying overhead, which also encouraged rallygoers to sign up for Gettr.com.
"Let's Go Brandon" banner overhead pic.twitter.com/doX0XHe6fQ

— Benny (@bennyjohnson) October 9, 2021
The Des Moines Register released a recent poll that showed 53% of Iowans view Trump favorably, while 45% have an unfavorable view and it is his best showing ever on either metric in the Iowa Poll.
It is likely that one reason for the change is that those who have flipped are feeling unconvinced by Joe Biden's presidency and are now longing for the way the country was before.
Articles from the mainstream media, however, like one from The Guardian, are making sure to slant things against Trump as much as possible.
NPR ran a section in their article about the rally that they titled, "Baseless claims about the 2020 outcome."
Never before have we seen such bias in the mainstream media when it comes to something like that.
For the entire four years of Trump's presidency, Democrats pushed baseless claims about the 2016 election, claiming that Trump colluded with Russia.
Take for example, this Reuters article from 2018, where Democrats filed suit against he Trump campaign for an "Alleged 2016 election conspiracy."
Despite there never being any evidence that Russia collusion influenced the 2016 election in any meaningful way, they made sure to point out that four U.S. intelligence agencies reported last year that Russia sponsored the hacking of Democratic Party groups and other actions during the 2016 campaign and that part of the effort was to benefit Trump over Clinton, the agencies said.
That suit was ultimately dismissed in 2019.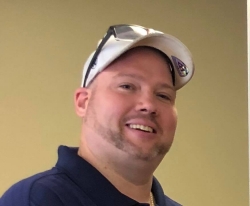 Latest posts by David Caron
(see all)