Legendary comedian Tim Allen cracked a joke at the expense of Joe Biden after his "60 Minutes" interview aired last night on CBS.
Allen reported in a tweet, "Biden was on 60 minutes."
"I heard he asked how long the show was," Allen quipped.
Biden was on 60 minutes. I heard he asked how long the show was.

— Tim Allen (@ofctimallen) September 19, 2022
In March, we reported that U.S. House Rep Ronny Jackson (R-TX), who was the White House Physician under Donald Trump and Barack Obama, continued to push for Joe Biden to take a cognitive exam.
In an interview with Fox News, Jackson said, "The whole country is seeing his mental cognitive issues on display for over a year now, and there's really no question in most people's minds that there's something going on with him."
"He's not cognitively the same as he used to be and, in my mind, not fit to be our president right now," Jackson declared at the time.
According to a poll released at the time, two-thirds of likely voters want to see Biden complete the same cognitive ability test Trump took when he was in office.
Additionally, the Rasmussen Reports survey showed 56 percent of respondents don't think Biden's fit for office and 43 percent of Democrats want to see Biden take the mental abilities test and release the results.
During the "60 Minutes" interview, Biden blamed COVID's "impact on the psyche of the American People" for his low approval ratings.
"Your approval rating in the country is well below 50% and I wonder why you think that is?" interviewer Scott Pelley asked him.
Biden then claimed, "This is a really difficult time. We are at an inflection point in the history of this country."
"We are going to make decisions and we are making decisions now that are going to determine what we are going to look like in the next ten years from now."
"I think you'd agree that the impact on the psyche of the American people as a consequence of the pandemic is profound."
"Think of how that has changed everything, people's attitudes about themselves, their families, about the state of the nation, about the state of their communities, so there is a lot of uncertainty out there, a great deal of uncertainty."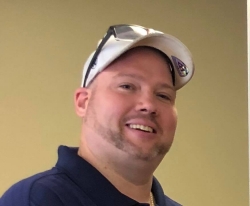 Latest posts by David Caron
(see all)