During today's press conference there was a moment where President Trump shared a joke with Dr. Deborah Birx, who has been an integral part of the Coronavirus Task Force. Dr. Birx said that she wasn't at the conferences over the weekend because "on Saturday she had a low-grade fever."
At that announcement, the President put some separation in between himself and the doctor. They shared a laugh at that point and even the normally stoic William Barr who was standing behind the President joined in.
??? pic.twitter.com/2inJ0Co7nd

— Donald Trump Jr. (@DonaldJTrumpJr) March 23, 2020
Dr. Birx said that she was "meticulous" and that she did take a test which turned out negative which calmed everybody's fears at that point. She ended up speaking a good amount during the press conference before leaving to enter a meeting that was going on with the rest of the Task Force.
Daily Wire reporter Ryan Savaavedra noted that the two "compliment each other very well and I guarantee you that suburban women see their interactions together and it improves how they view Trump." He would like to see "the admin have Birx stand next to Trump during every press conference and she needs to speak instead of Fauci."
Trump and Birx compliment each other very well and I guarantee you that suburban women see their interactions together and it improves how they view Trump

The admin needs to have Birx stand next to Trump during every press conference and she needs to speak instead of Fauci https://t.co/hYoDnOE7o6

— Ryan Saavedra (@RealSaavedra) March 23, 2020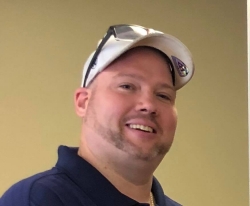 Latest posts by David Caron
(see all)