Former President Donald Trump had a lot to say today after Senate Minority Leader Mitch McConnell (R-KY) struck a deal with Democrats to raise the debt ceiling.
According to reports, Senate Majority Leader Chuck Schumer (D-NY) and McConnell reached an agreement to create a one-time process that would let Democrats raise the debt ceiling on their votes alone.
The situation is essentially an end around that allows the debt ceiling to be raised without Republicans in the Senate having to vote for it.
The House reportedly took the first step to implement the plan yesterday by voting to pass new legislation that will set up the debt limit process.
U.S. House Rep. Adam Kinzinger (R-IL) was the only Republican to join Democrats in voting for the bill as the final vote was 222-212.
It is interesting that Kinzinger would vote for a bill like this given the way that U.S. House Rep Dan Crenshaw (R-TX) defended him this week and claimed that he was more conservative than the members of the House Freedom Caucus.
The measure will now need to be taken up by the Senate and if advanced as expected with 60 votes in the Senate, would create a temporary fast-track process to allow Senate Democrats to act on their own to increase the debt limit with 51 votes.
Congress would have to specify the exact dollar amount of a new national debt limit, likely north of $30 trillion, according to the new legislation, and the fast-track process would expire after January 15.
Trump expressed his disapproval of the move in a statement that he made through his Save America PAC, as well as during in an interview earlier on the Hugh Hewitt show.
"Mitch McConnell just folded on the Debt Ceiling, a total victory for the Democrats—didn't use it to kill the $5 Trillion Dollar (real number!) Build Back Worse Bill that will essentially change the fabric of our Country forever. The Old Crow's two-month extension, and the break up of the Bill into two parts, gave the Democrats everything they needed. The Dems would have folded completely if Mitch properly played his hand, and if not, the Debt Ceiling scenario would be far less destructive than the Bill that will get passed. He has all the cards to win, but not the "guts" to play them. Instead, he gives our Country away, just like he did with the two Senate seats in Georgia, and the Presidency itself. The Old Crow is a disaster!"
NEW!

President Donald J. Trump:

"Mitch McConnell just folded on the Debt Ceiling, a total victory for the Democrats—didn't use it to kill the $5 Trillion Dollar (real number!) Build Back Worse Bill that will essentially change the fabric of our Country forever. The Old Crow's pic.twitter.com/2elSOpNxl2

— Liz Harrington (@realLizUSA) December 9, 2021
…get passed. He has all the cards to win, but not the "guts" to play them. Instead, he gives our Country away, just like he did with the two Senate seats in Georgia, and the Presidency itself. The Old Crow is a disaster!"

— Liz Harrington (@realLizUSA) December 9, 2021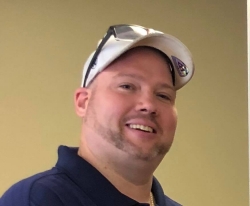 Latest posts by David Caron
(see all)