Golf legend Tiger Woods was involved in a serious car accident today in Los Angeles, California that required surgery on both legs.
Los Angeles County Sheriff Alex Villanueva said that Woods was driving at a "relatively greater speed than normal" when he crashed in a hilly area, that Woods was driving northbound when he hit a center divider and flew several hundred feet, and that there was no evidence of impairment when emergency personnel arrived.
Former President Trump initially released a statement where he said, "Get well soon, Tiger. You are a true champion!"
In 2019, Trump awarded the Presidential Medal of Freedom to Woods in a ceremony at the White House. Trump praised Woods' many accomplishments on the golf course and his ability to come back from his back injury that might have permanently sidelined any other athlete.
Trump called into Fox News tonight and spoke with Katie Pavlich to further discuss his thoughts.
About the accident, Trump said, "I was really surprised, he's doing so well, he's getting back in shape, and then a thing like this happens. He had a bad back as you know and then a thing like this happens. He won the Masters with a bad back as you know."
Pavlich asked Trump if he thought Woods would be able to recover from the accident and he said, "I hope so, he's overcome a lot, he's had an incredible life and he will continue to have an incredible life, it was pretty bad on the legs I understand, he's a wonderful person."
Trump then discussed how long he has known Woods and said, "I've known him over the years, he's always been great to me, we have a great chemistry… As a golfer, he's just incredible."
When asked about the medal of freedom ceremony, Trump explained, "Everyone wanted to be there. He considered (it) one of the greatest honors of his life… It was an exciting day, it was a beautiful day."
Trump concluded by saying that "We need Tiger… When he is competing, the ratings double and triple. There aren't many who bring in the ratings like that."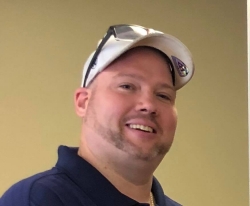 Latest posts by David Caron
(see all)