Former President Trump is holding a Save America rally tonight in Cullman, Alabama that Newsmax hosts and guests have described as being a rally against President Joe Biden following the Afghanistan debacle.
Trump has taken aim at the president early in his speech, eviscerating Biden in one quote where he said, "Our military is being given to the enemy."
Pictures have popped up recently of Taliban fighters wearing U.S. military gear or using U.S. military equipment.
One response to a tweet of the quote by Senate candidate Tim Swain said, "Case in point . . ." and shared a picture of two Taliban fighters.
Case in point . . . pic.twitter.com/mL7WtbXuSi

— Maximus Decimus Meridius (@TrumpyBearMe) August 22, 2021
Propaganda released today by the Taliban showed their forces recreating the iconic Iwo Jima photo, with their fighters wearing U.S. military gear and using a Taliban flag.
The Air Force Times reported that the fighters belonging to the Badri 313, which some are calling the Taliban's elite commando unit, are shown wearing full camouflage uniforms, combat boots, tactical gear and night vision goggles.
Elias Yousif, deputy director at the Center for International Policy's Security Assistance Monitor, told The Hill on Thursday, "When an armed group gets their hands on American-made weaponry, it's sort of a status symbol. It's a psychological win.
"Clearly, this is an indictment of the U.S. security cooperation enterprise broadly. It really should raise a lot of concerns about what is the wider enterprise that is going on every single day, whether that's in the Middle East, Sub-Saharan Africa, East Asia," Yousif added.
White House national security adviser Jake Sullivan said Tuesday, "We don't have a complete picture, obviously, of where every article of defense materials has gone, but certainly a fair amount of it has fallen into the hands of the Taliban and obviously, we don't have a sense that they are going to readily hand it over to us at the airport."
Yesterday, we reported that Trump said in a statement, "Afghanistan under Biden was not a withdrawal, it was a surrender. Will he apologize for the greatest tactical mistake in history, pulling the Military out before our citizens?"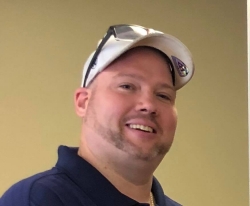 Latest posts by David Caron
(see all)