The interview that former President Donald Trump gave to Fox News' Sean Hannity provided a major ratings boost for the primetime host.
Hannity typically lags behind Tucker Carlson's 8 p.m. show on the channel but on that night, he was able to pull in more viewers.
In fact, Hannity was number one among adults 25-54 for the whole day on Wednesday, as reported by Adweek.
Only "The Five" had more viewers total for the day, but it was still an impressive showing for the former president as he faces an all-out assault from the left.
During the interview, Trump told Hannity that he believed the FBI had taken his will during the Mar-a-Lago raid.
Hannity asked, "they took your passport, they took your medical records, they took your tax records, and probably the scariest part to me, and this is why a broad warrant like this would be dangerous, we do have a Fourth Amendment, they also took, what, 500 pages of attorney-client privilege information? Have you gotten that back by the way?"
"A lot, I don't know, they took a lot, I don't know. I think they took my will," Trump responded.
Hannity then jested, "Am I in it?"
"It could cause a lot of problems, that could cause a lot of problems if that gets published, from people who won't be happy or maybe will be happy. It's a horrible thing," Trump explained.
TRUMP ON THE FBI: "I think they took my will"

pic.twitter.com/bvvH6Pf8wM

— Benny Johnson | Meme-Attack Survivor ✊🏽✊🏿✊🏾✊🏻 (@bennyjohnson) September 22, 2022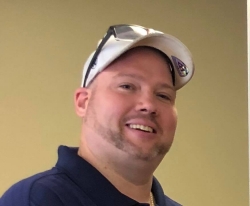 Latest posts by David Caron
(see all)