Since NBA superstar LeBron James issued a now deleted tweet targeting the Columbus police officer who killed a 16-year-old who was attempting to stab another teenage girl and then followed it up with attempted explanations, many have weighed in on the situation.
Former President Donald Trump is the latest to do so, issuing a statement tonight urging the self-proclaimed "king" to "focus on basketball.
Trump then blasted James for the low ratings of the NBA and placed the blame on him, as he is the main attraction for the league currently.
"His RACIST rants are divisive, nasty, insulting, and demeaning," Trump continued, adding, "He may be a great basketball player, but he is doing nothing to bring our Country together!"
NEW: Fmr. President Trump issues statement on LeBron James:

"He may be a great basketball player, but he is doing nothing to bring our Country together!" pic.twitter.com/a1x9KhUKFE

— Breaking911 (@Breaking911) April 23, 2021
Trump's former press secretary Kayleigh McEnany also invoked her former boss in a hypothetical regarding the James situation.
From Business Insider:
"With LeBron James, you know, he had the audacity to mention accountability," McEnany said. "I would like to see accountability for a leftist saying something wholly inappropriate, putting a target on the back of a police officer. For a moment, think that this was not some celebrity athlete from the left, LeBron James."
"Let's say his name was LeBron Trump, and he was a right-wing activist," she continued. "He would be banned from Twitter and he would lose his job, likely. He'd lose all his sponsorships and he would be relegated to the outskirts of society."
Instead of James weighing in on police shootings, McEnany said she would "rather hear from Shaquille O'Neal, the great Shaq."
McEnany said she was not satisfied with the four-time MVP's mea culpa.
"He said that because he's desperate to find a way to blame others for his heinous tweet and his mistake," she said.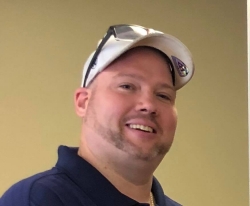 Latest posts by David Caron
(see all)