President Trump challenged Democratic presidential nominee Joe Biden to take a drug test yesterday ahead of tomorrow's debate, a standard practice for someone seeks a job in America.
Kate Bedingfield, Biden's deputy campaign manager responded last night by saying, "Vice President Biden intends to deliver his debate answers in words. If the president thinks his best case is made in urine he can have at it. We'd expect nothing less from Donald Trump, who pissed away the chance to protect the lives of 200K Americans when he didn't make a plan to stop COVID-19."
Prior to that, Biden said that he had "no comment" when asked about it.
Joe Biden was asked whether he will take a drug test before the debate.

"No, I have no comment," he said. pic.twitter.com/jHX5qfESR2

— Trump War Room – Text TRUMP to 88022 (@TrumpWarRoom) September 27, 2020
After the answers essentially declined the invitation, Trump, tweeted out this morning, "Joe Biden just announced that he will not agree to a Drug Test. Gee, I wonder why?"
Joe Biden just announced that he will not agree to a Drug Test. Gee, I wonder why?

— Donald J. Trump (@realDonaldTrump) September 28, 2020
One Trump supporter, Steve, replied by claiming that "We all know Biden's taking meds to keep him alert & Dementia medication!" He called for "Four more years President Trump."
We all know Biden's taking meds to keep him alert & Dementia medication !

Four more years President @realDonaldTrump pic.twitter.com/NXuf4JiIdN

— ❌??Steve????America First????MAGA??KAG (@SJPFISH) September 28, 2020
Politico calls the requests "unfounded" and that "The 2020 campaign for the White House has reached the bizarre stage where the president wants his opponent drug tested before they debate — and his rival's campaign responds with a potty joke."
They also called it "weird" and that Biden's "advisers want this process story to play out because it shows just how much trouble Trump feels he's in concerning the debates."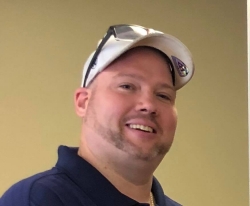 Latest posts by David Caron
(see all)