It was reported today by Politico that lawyers for former President Trump sent out cease-and-desist letters yesterday to the the RNC, NRCC and NRSC for using his name and likeness on fundraising emails and merchandise.
The three entities are the largest for the Republican Party and send emails on a regular basis advertising for different candidates, often on behalf of Trump or touting their support for him.
Politico reported yesterday that Trump was furious that his name had been used in association with Republicans who voted to impeach him and without his permission.
Even while in office, Trump, who made the majority of his fortune in licensing, was sensitive to how his name has been used to fundraise and support members and has always been on in regards to his business dealings.
Yesterday, the RNC reportedly sent out two emails asking supporters to add their name to a "thank you" card for Trump, in addition to a donation.
The email stated, "President Trump will ALWAYS stand up for the American People, and I just thought of the perfect way for you to show that you support him!"
"As one of President Trump's MOST LOYAL supporters, I think that YOU, deserve the great honor of adding your name to the Official Trump 'Thank You' Card," it read.
A follow-up email was sent hours later to "President Trump's TOP supporters" that warned of a deadline of 10 hours to get their names on the card.
A Trump adviser explained that "President Trump remains committed to the Republican Party and electing America First conservatives, but that doesn't give anyone – friend or foe – permission to use his likeness without explicit approval."
Trump supporter and civil rights attorney Leo Terrell applauded the move in a tweet where he said, "Great move President Trump. Stop RINOs from using your name to raise money."
Great move President Trump. Stop RINOs from using your name to raise money. https://t.co/GlojTR5rJl

— TheLeoTerrell (@TheLeoTerrell) March 6, 2021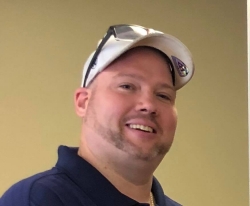 Latest posts by David Caron
(see all)