Major League Baseball has been holding summer camp and yesterday, for the first time in four months, the San Francisco Giants played a baseball game against the Oakland Athletics.
During the playing of the anthem at the Oakland Coliseum, several Giants including Richardson, manager Gabe Kapler and outfielders Jaylin Davis, Mike Yastrzemski and Austin Slater took a knee.
The team posted a video it to Twitter with the #BlackLivesMatter.
#BlackLivesMatter
pic.twitter.com/cypjLQfoIZ

— SFGiants (@SFGiants) July 21, 2020
President Trump then tweeted out this morning that he is "Looking forward to live sports, but any time I witness a player kneeling during the National Anthem, a sign of great disrespect for our Country and our Flag, the game is over for me!"
Looking forward to live sports, but any time I witness a player kneeling during the National Anthem, a sign of great disrespect for our Country and our Flag, the game is over for me!

— Donald J. Trump (@realDonaldTrump) July 21, 2020
KW Miller, who is running for Congress in Florida as a constitutional conservative, took it a step further by saying "ARREST THE TRAITORS WHO KNEEL!"
ARREST THE TRAITORS WHO KNEEL!

— KW Miller For Congress (FL-18) (@KwCongressional) July 21, 2020
The Giants retweeted a tweet the morning from Davis who issued a statement on his decision to kneel. He claimed he did it to "keep the conversation going about racial injustice."
July 21, 2020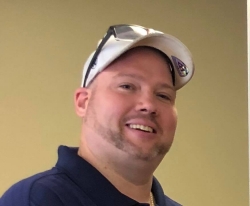 Latest posts by David Caron
(see all)