Earlier today, it was reported that Senate Minority Leader Kevin McCarthy (R-CA) is in South Florida today and will meet with former President Trump tomorrow.
McCarthy also reportedly met with the Republican mayor of Miami, Francis Suarez, earlier today and is doing donor meetings.
NEWS — 🕛 @PunchbowlNews Midday: "McCarthy huddling with Trump in Fla."

— @GOPLeader is in S. Fla. and will meet with Trump tomorrow. McCarthy met with the mayor of Miami and is doing donor meetings.

— @TimRyan emails donors that he's considering the a Senate race.

— Punchbowl News (@PunchbowlNews) January 27, 2021
It is unclear what the meeting might pertain to, but McCarthy is trying to get back in Trump's good graces, according to a report from Politico.
In recent weeks, McCarthy has walked back his prior condemnation of Trump for a Jan. 6 siege on the Capitol, and stated that "everybody across this country has some responsibility" after telling reporters he doesn't believe Trump "provoked" the attack with his remarks at a preceding rally.
McCarthy voted with his caucus to overturn the election and against Trump's impeachment that has been currently brought to the Senate for trial.
McCarthy is also having to balance the effort to remove Liz Cheney (R-WY) from her leadership role because of her vote to impeach Trump.
McCarthy initially stated that he supports Cheney because "we allow differences of opinion inside our conference."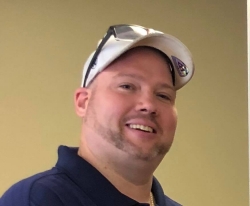 Latest posts by David Caron
(see all)