After a report that the RNC plans to remain neutral should former President Trump run again in 2024, another report was released today that said he is on the list of invites to their upcoming spring donor meeting.
According to Politico, the RNC is expected to invite other potential 2024 candidates and Republican leaders to the retreat, which is to be held in Palm Beach, FL, April 9-11.
A Trump spokesperson did not respond to an inquiry about whether Trump would attend the RNC meeting and Trump has remained widely popular with Republican donors even after the Capitol siege.
RNC chair said in regards to the 2024 presidential race, "The party has to stay neutral. I'm not telling anybody to run or not to run in 2024."
"That's going to be up to those candidates going forward. What I really do want to see him do, though, is help us win back majorities in 2022," McDaniel added.
McDaniel appeared on Fox News earlier and criticized the Biden administration and his "record" number of executive orders while pointing out his hypocrisy from statements he made when campaigning.
"Joe Biden ran one way, but is governing in another. He promised to govern through consensus on behalf of the American worker, but instead, he is governing through executive order on behalf of the liberal elites and special interests," McDaniel said in a tweet.
Joe Biden ran one way, but is governing in another.

He promised to govern through consensus on behalf of the American worker, but instead, he is governing through executive order on behalf of the liberal elites and special interests. pic.twitter.com/QVJ2aPVefm

— Ronna McDaniel (@GOPChairwoman) January 28, 2021
In another tweet, McDaniel criticized Biden further and said, "During the campaign, many in the media tried to explain away Joe Biden's policies that President Trump and Republicans rightly said would destroy American jobs. And now, he has no answer for the jobs already destroyed because of him."
During the campaign, many in the media tried to explain away Joe Biden's policies that President Trump and Republicans rightly said would destroy American jobs.

And now, he has no answer for the jobs already destroyed because of him. https://t.co/dDlQ67ROPs

— Ronna McDaniel (@GOPChairwoman) January 29, 2021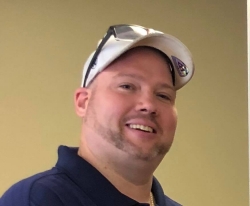 Latest posts by David Caron
(see all)