Shana Chappell wrote on Facebook that should she would like former President Donald Trump to be able to attend her son's funeral. Her son Kareem Nikoui died in the ISIS attack last month that came as a result of the troop pullout directed by Joe Biden.
Surprisingly, Donald Trump found out about the message. He has not stated whether or not he will be able to attend but sent a gracious response in the meantime.
The New York Post reported on the back and forth in part:
Shana Chappell's son Kareem Nikoui was one of 13 US service members — 11 of them Marines — killed in the bomb blast at the Abbey Gate of Hamid Karzai International Airport on Aug. 26. She addressed Trump on her Facebook page Sept. 2, writing, "I would love if some how [sic] my President ( you Mr. Trump) could be present as i [sic] lay my Beautiful baby boy Lance Cpl. Kareem Nikoui to rest.
"It would be such an honor to meet the real President of the United States of America, President Trump," she continued. "I love you and America loves you."
"Thank you Shana," Trump responded in an emailed statement from his Save America PAC on Labor Day, adding, "our Country loves you and especially loves your beautiful boy, Kareem." He did not say whether he would attend the funeral service for Nikoui, which is scheduled for Sept. 18.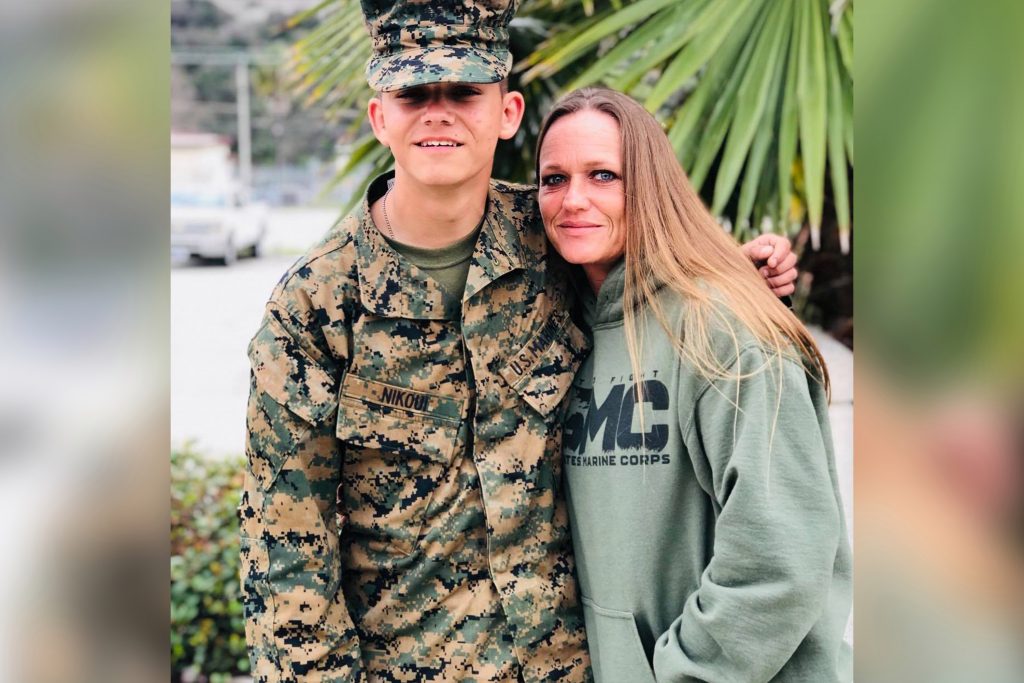 It is reported that Nikoui's father also blames Biden for his son's death. Steve Nikoui, reportedly said that Biden turned his back on his son.
This story reflects how a large percentage of Americans feel about Biden, as well as his latest actions. There is a feeling that, unlike former President Trump, Biden just doesn't care.
Many also feel as though Biden, invoking his late son Beau on multiple occasions makes them feel as though he is making the death of their loved ones about him, instead of the American people.
It's true, Biden's rhetoric and energy just don't show much empathy. Additionally, the lack of action on the southern border makes many feel like he isn't concerned with a large number of illegal immigrants flooding the nation. Perhaps it is done by design even, for Democrats to get more votes, and he is simply going along with it.
Shana Chappell is the same woman who scolded Biden after finding out her son had died, only to find out Instagram disabled her account. Later, they said it was done in error. Many question if that is true or if they reinstated her after blowback for that action. President Trump had also responded to that post as well.
"100 [percent] correct. If I were President, your wonderful and beautiful son Kareem would be with you now, and so would the sons and daughters of others, including all of those who died in the vicious Kabul airport attack.
"Civilians should have been brought out first, along with our $85 billion of equipment, with the Military coming out very safely after all was clear," Trump added. "I love you, and I love Kareem."
Latest posts by Ian MacDonald
(see all)