President Trump spoke with Dan Bongino today in an hour plus long interview but during one part of the interview they discussed Democratic Presidential candidate Joe Biden and the Tara Reade sexual assault allegations. Those discussions led to Brett Kavanaugh and how he was treated during his nomination hearings.
Trump said, "There's never been anyone treated in the history of Congress as badly as Brett Kavanaugh and he's an innocent man." Later on he continued, "I look at the double standard. You look at Biden and nobody even wants to bring up the subject."
The worst victim that I've ever seen before was a very high quality human being, Brett Kavanaugh, there has never been a case so vicious as that and they went after him, they didn't want to hear it, he was totally guilty according to these very dishonest people, they're Democrats in all cases.
During the interview, Trump also said he found Biden's accuser "very credible." He urged him to fight the allegations if they are untrue.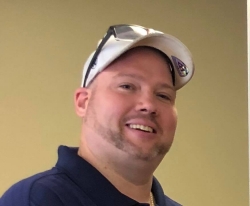 Latest posts by David Caron
(see all)