Fox News' Tucker Carlson left his competition in the dust on Monday with his interview of the recently exonerated Kyle Rittenhouse.
According to a report, "Tucker Carlson Tonight" had its second-highest-rated show of 2021 as nearly 5 million viewers tuned in to watch Carlson's interview.
The interview drew a total audience of 4.942 million viewers and made Tucker Carlson Tonight the top-rated show in cable news among total viewers.
In the key demographic of viewers 25-54, the show drew a whopping total audience of 891,000 viewers, topping CNN's TOTAL view counts and nearly beating MSNBC's total.
MSNBC came in a distant second during the 8 p.m. hour, drawing 1.168 million viewers while CNN was third with 762,000 viewers.
In the 25-54 demographic, CNN managed a second-place finish behind Fox News, with 180,000 viewers, followed by MSNBC's 150,000 viewers.
"Anderson Cooper 360" is the show that CNN airs during the 8 p.m. hour and "All In with Chris Hayes" is MSNBC's 8 p.m. offering.
Conservative actor Randy Quaid applauded Carlson and suggested that he "deserves a Pulitzer for the Rittenhouse interview."
Tucker Carlson deserves a Pulitzer for the Rittenhouse interview.

— Randy Quaid (@RandyRRQuaid) November 24, 2021
Others, like Twitter user "Noir Rampant" discussed what they learned from the interview: "Yo I watching this Tucker Carlson Kyle Rittenhouse interview and the kid was in jail for 87 days before posting bail but the funny thing is that the black people in jail with him taught him how to play spades LMFAO."
Yo I watching this Tucker Carlson Kyle Rittenhouse interview and the kid was in jail for 87 days before posting bail but the funny thing is that the black people in jail with him taught him how to play spades LMFAO.

— 🇺🇸 Noir Rampant (@Op_Thunderbolt) November 24, 2021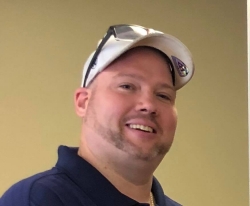 Latest posts by David Caron
(see all)