Fox News' Tucker Carlson extended an invite on his show tonight to any Republican senator who plans on voting for the $40 billion Ukraine aid package to come on his show and explain why.
During the segment, Carlson noted that "of course it's Lindsey Graham's position" and he shared a clip of Graham suggesting that Putin needs to be taken out.
"Let's take out Putin. It's weird to see a guy live out his strange little fantasy life on TV live," Carlson mocked.
Carlson then wondered what would happen once Putin was taken out and the nuclear weapons that are under Russia's control.
"They are high on their own supply," Carlson suggested.
As we reported earlier, U.S. House Rep Dan Crenshaw (R-TX) defended his vote on the aid bill in the House, before it heads to the senate.
Carlson called out Crenshaw as well and said, "I'm glad to see Dan Crenshaw has signed up for this new campaign."
Later on in the segment, Carlson pointed out that the U.S. has finite resources to deliver, and it could leave us "short on weapons to defend your own country."
Carlson concluded by sharing the response he got from Graham's office when he reached out and he was told, "Senator Graham has made it clear he supports additional military aid to Ukraine."
We want to invite any Republican senator who plans on voting for the $40 billion aid package to Ukraine to come on the show and explain why. Please tell us. We'll let you talk as much as you want.https://t.co/uPAwNtbdrO pic.twitter.com/Ep6HFTbjUP

— Tucker Carlson (@TuckerCarlson) May 12, 2022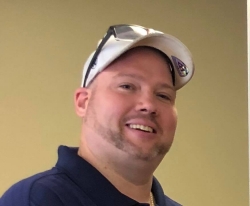 Latest posts by David Caron
(see all)