With gas prices soaring to all-time highs, it was announced tonight that the Biden Administration has issued fresh cancellations of oil and gas leases in Alaska and the Gulf of Mexico.
A top official with the American Petroleum Institute, the country's largest oil and gas trade association, Frank Macchairola, called the cancellation of Alaska's Cook Inlet lease "another example of the administration's lack of commitment to oil and gas development in the US."
Macchairola said that "The President has spoken about the need for additional supplies in the market, but his administration has failed to take action to match that rhetoric."
"In the kind of price environment that we're seeing, there are negative consequences to shutting off oil and gas development, both politically and practically," Macchairola explained.
The Department of the Interior cited a "lack of industry interest in leasing in the area" for the decision to "not move forward" with the Cook Inlet lease sale, but canceling the sale would be in keeping with political promises Joe Biden made in the name of "halting global warming."
As for the halting of two leases under consideration for the Gulf of Mexico region, the department said it was because of "conflicting court rulings that impacted work on these proposed lease sales."
Breitbart's Wendell Husebo suggested that "Gas prices to hit record highs again" once the news reverberates.
According to AAA, the national average price of regular gas hit an all-time high of $4.40 today.
Gas prices to hit record highs again

— Wendell Husebø (@WendellHusebo) May 12, 2022
Vice president of litigation for lands, wildlife and oceans for the environmental advocacy group Earthjustice, Drew Caputo, however, downplayed any immediate effect that the moves would have as he claimed that it would be more than a decade before those leases could have had an impact on gas prices. 
Caputo said, "It's good for the climate, which can't handle new oil and gas development,. It's good for Cook Inlet because offshore drilling is dangerous and disruptive. And it's good for the people of Cook Inlet, including native people, who cherish the inlet in its natural state. So it's a really good thing."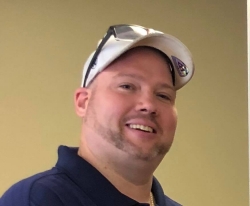 Latest posts by David Caron
(see all)