Fox News' Tucker Carlson covered the exoneration of Kyle Rittenhouse tonight on his show and played a clip from a behind-the-scenes documentary that he plans to release in December on Fox Nation.
Carlson also announced that on Monday, he would be airing an interview with Rittenhouse on his show.
In the clip that was played on his show, Rittenhouse said, "It's the stuff that keeps you up at night, like, once you finally do get to sleep, your dreams are about what happened and you wake up in a dark, cold sweat."
"You have dreams about what happened?" Rittenhouse is asked.
Rittenhouse responded, "Every single night, it's quite scary actually because the dreams feel so real and they're not the same at all, they're all different."
"They're the different scenarios that run through your head during the day like what could have happened, like I'm alive but what could have happened, like what if I wasn't alive, or what if I did let Mr. Rosenbaum steal my gun," Rittenhouse continued.
Rittenhouse explained, "It's those type of dreams, the outcome of, it's bad, but almost every outcome is either me getting seriously injured or hurt and those are just the dreams I have on a daily basis."
As Rittenhouse spoke, different scenes were played and then it segued into him receiving the verdict.
After that, Rittenhouse is seen riding in a car and is asked, "How do you feel man?"
"The jury reached the correct verdict, self defense is not illegal and I believe they came to the correct verdict and I'm glad everything went well and it's been a rough journey, but we made it through it, we made it through the hard part," a smiling Rittenhouse replied.
December. Tucker Carlson Originals. Fox Nation. pic.twitter.com/Pf8xOInARn

— Tucker Carlson (@TuckerCarlson) November 20, 2021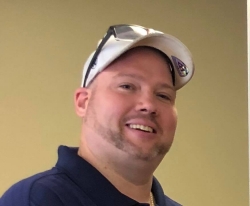 Latest posts by David Caron
(see all)