A Delaware judge ruled today that a 5-day trial will be held in October as Twitter seeks to hold Elon Musk to the deal that he previously agreed to purchase the company.
The decision could be seen as a victory for the social media platform, although the company had hoped for a September trial, while Musk wanted it pushed to February.
Therefore, the matter is likely to be resolved before the deal's Oct. 24, 2022 "drop dead" date, which is a deadline that, if reached before the transaction is finalized, allows either party to walk away. 
Twitter's stock price has risen today by nearly 3%, possibly fueled by the news about the trial, although the market as a whole is also up.
Chancellor Kathaleen McCormick ruled today, "The reality is that delay threatens irreparable harm to the seller, Twitter, for the reasons I described earlier: The longer the delay, the greater the risk."
"Given this reality, I think a schedule closer to the norm is in order. For this reason, I think we should go to trial in October of this year," McCormick explained.
Musk recently responded to a tweet that referenced the situation by financial analyst Kevin Paffrath.
Pattrath noted, "Some say @elonmusk has to buy $TWTR as IS w/ bots BECAUSE he 'waived his right to due diligence.' WRONG."
"SEC10b-5: $TWTR can be liable for omissions of OR misleading material facts. Waiving due diligence DOES NOT mean you have to accept a fraudulent disclosure (understated bots)," Pattrath pointed out.
Musk replied, "Exactly."
Exactly

— Elon Musk (@elonmusk) July 19, 2022
As we previously reported: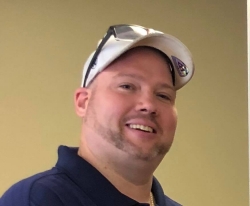 Latest posts by David Caron
(see all)