Former D-Lister Kathy Griffin shared her apparent disappointment that Donald Trump didn't die in yesterday's emergency plane landing.
"Ugh. So Close," Griffin declared in reply tweet to a report on the situation from Jonathan Lemire where he shared a Washington Post article.
Lemire shared a quote from the article which said, "A plane carrying former president Donald Trump suffered engine failure late Saturday evening over the Gulf of Mexico, forcing the pilot to make an emergency landing in New Orleans shortly after taking off from the city."
Ugh. So close.

— Kathy Griffin (@kathygriffin) March 9, 2022
As Newsweek noted, Griffin's comment about Trump comes after years of her criticism of the 45th president.
Griffin has said previously that her decision to pose with a bloody decapitated mannequin head in 2017 that was styled to resemble the then-recently inaugurated president, damaged her career.
Trump had called her out at the time in a tweet where he said, "Kathy Griffin should be ashamed of herself. My children, especially my 11 year old son, Barron, are having a hard time with this. Sick."
Griffin apologized eventually following the outcry in a video posted to social media, "I sincerely apologize. I am just now seeing the reaction of these images… I went way too far. The image is too disturbing. I understand how it offends people. It wasn't funny. I get it."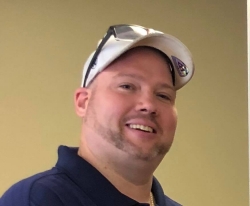 Latest posts by David Caron
(see all)