A clip of Vice President Kamala Harris struggling to explain inflation has recently gone viral, although the press conference was held on Friday, Nov. 12 in Paris, France.
Jennifer Jacobs with Bloomberg prefaced her question to Harris by explaining, "The U.S. is experiencing record inflation, the worst in 30 years, way beyond expectations, OPEC didn't increase oil production.
"Can you tell us a little bit about how you would prevent the new spending in your Build Back Better agenda from exacerbating the problem and also, what else are you going to do to fix this problem with inflation?" Jacobs asked.
Harris responded by telling Jacobs, "Let's start with this."
Then Harris paused for an awkward amount of time before uttering "uh" followed by another awkward pause.
Finally, Harris spouted out, "Prices have gone up and families and individuals are dealing with the realities of… of… that bread costs more, that gas costs more."
"We have to understand what that means, that's about the cost of living going up, that's about having to stress and stretch limited resources," Harris asserted.
Harris insisted, "That is something that we take very seriously, very seriously." Later on, she stressed that the plan would not cost anything to the American taxpayers.
In response to the clip that has gone viral, verified Twitter user Mike Mason declared, "Worst. VP. Ever."
Worst. VP. Ever.

— Mike Mason (@MikeMason830) November 24, 2021
Another Twitter user, "Nick," suggested, "She looks and talks like she just smoked weed before this."
She looks and talks like she just smoked weed before this

— Nick (@Nick60278567) November 23, 2021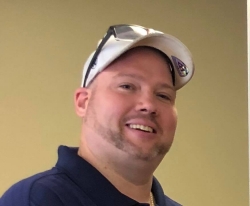 Latest posts by David Caron
(see all)