A former firefighter and veteran who we have reported on before in regards to his run for Congress in Florida's 13th Congressional is reporting that he was kicked off of a Florida Starbucks property. He wasn't given a reason why but he is questioning whether or not it was because of his veteran status.
He also says he was not wearing a mask, but he was farther than six feet away and social distancing at the time, simply waiting for some volunteers to come outside and meet with him.
After the incident, he felt it was appropriate to go snag a fresh hot cup of Dunkin Donuts coffee and go troll that Starbucks location with a photo op as you can see in his post below. George Buck made a full statement about his experience last Thursday on his Facebook and Twitter feeds. Buck says:
"Some volunteers asked me to meet with them the other day outside Starbucks. I went, and I was not wearing a mask but was standing 6 feet from the entrance. I was also wearing my 101st Airborne hat. While I was waiting outside (not even in their store & 6 feet away!) they came out and told me I have to leave the premises. They didn't give me a reason why, but I think it was because I am a veteran.
So I decided to come back with my Dunkin Donuts cup to let them know where I stand.
Guys, if you are going to buy coffee don't buy Starbucks. They hate our gun rights, they support Marxism, and they kicked a veteran off of their premises. #BuyDunkinDonuts #NoStarbucks #Buck2020"
We tried to reach out to the local Starbucks branch to get a statement but they were already closed for the day, and if we are able to get a statement later we will update this story. Many commenters on Facebook, a good amount of them likely locals, opined with fury about the way Buck was treated. Check out a snapshot of what some of them looked like in the images below: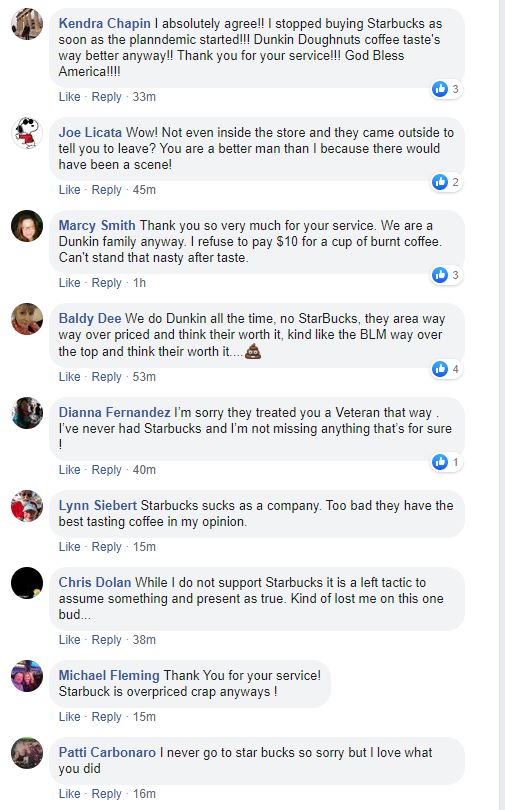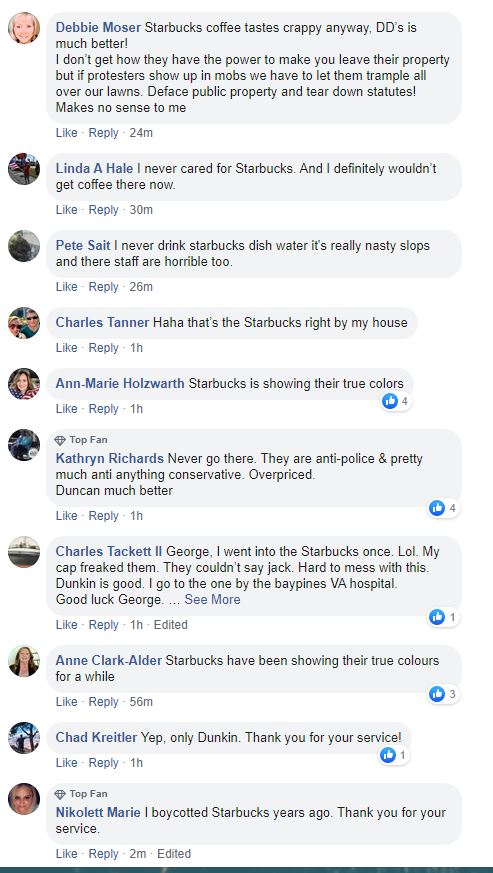 Latest posts by Ian MacDonald
(see all)