Last month, President Trump wrote a letter to Chicago Mayor Lori Lightfoot and Illinois Governor JB Pritzker criticizing their response to recent violence that has engulfed the city.
Mayor Lightfoot had responded by saying that she doesn't "need leadership lessons" from the president. She asked him for "some leadership not steeped in the divide and conquer tactics?"
It is despicable, disgusting and all too typical. Same old tired playbook. How about some leadership not steeped in the divide and conquer tactics?

— Mayor Lori Lightfoot (@chicagosmayor) June 27, 2020
Trump has decided to respond to the continued violence, which saw 12 people killed over the weekend, by sending 175 federal agents to Chicago this week to assist police in curbing violent crime.
This time, the Mayor said sending in the agents would "make our community less safe." She believes that "what is needed more than anything in an operation to protect lives is a clear mission, a detailed operations plan, and a chain of command."
At the top of her list of things needed in the letter is "common-sense gun safety reform." She also believes that "community-based outreach" and "community investment" would be helpful too.
From CBS2:
Earlier in the day, Lightfoot told reporters she had "great concerns" about the possibility of Trump deploying federal agents in Chicago, "particularly given the track record in the city of Portland."
"We don't need federal agents, without any insignia, taking people off the street and holding them, I think, unlawfully. That's not what we need," she added.
Mayor Lightfoot said she spoke with Portland Mayor Ted Wheeler about the outrage caused by the federal presence there.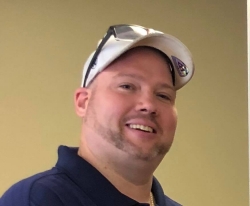 Latest posts by David Caron
(see all)