A video shared on Facebook yesterday, appeared to show a local Outback Steakhouse delivering food to the American Family Planning Abortion Clinic in Pensacola, Florida. It was shared with the comment, " "Dear Pensacola, Please Tell Outback Steakhouse what you think about them delivering food to all the staff at American Family Planning Abortion Clinic this evening. I for one will never eat there again."
A man, who appears to be a protester, can be seen yelling at the driver, "you know what they do here? You know what this place is?" You can hear a loud horn as the driver backs out of the parking space to leave and the protester again approaches the car as it gets ready to pull off.
He lets the driver know it's an abortion clinic and the driver rolls down his window. The protester says, "you just helped them kill babies by feeding them. It's an abortion clinic, you know that? You're a part of this." The driver responds, "I'm just doing my job."
Media Right News reached out to the Outback Steakhouse and spoke to a manager who said he had "no comment" and referred us to the corporate office in Tampa.
The video was shared by another user and browsing through the comments, this picture was shared of some of the protesters outside of the clinic with their signs. One says, "Stop ignoring child sacrifice" and another "Help me!"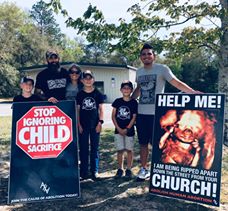 The abortion clinic remains open despite an executive order from the Governor to stop all non-essential surgeries. State Rep Mike Hill (R) has called for the clinic to be shut down while the order is in place.
Recently another video was also shared by the same user who originally posted the video, this one from YouTube which appears to show the clinic providing a grocery bag for a lady who had apparently had an abortion. The video also claims that the abortionist in charge had left the clinic that day prior to when the video was taken.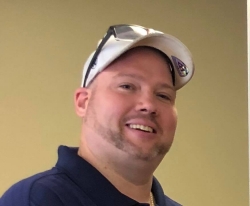 Latest posts by David Caron
(see all)