Video footage of the father who was at the other end of the now viral NORAD phone call that ended with him using the phrase "Let's go Brandon" has now found it's way to the internet.
Conservative journalist Jack Posobiac tweeted out the footage which shows the dad with the phone on speaker talking to the Bidens.
The father identified himself as "Jared" from Oregon and apparently hung up after using the phrase, so he never heard Biden asking him, "By the way, are you in Oregon?"
"WATCH: The other side of the Let's Go Brandon prank call with Joe Biden"
WATCH: The other side of the Let's Go Brandon prank call with Joe Biden pic.twitter.com/Hr9TTsCxFR

— Jack Posobiec ✝️ (@JackPosobiec) December 24, 2021
As we reported earlier, during a Christmas call with kids and parents of the NORAD Santa tracking program, President Joe Biden was tricked into using a phrase that translates to "F*ck Joe Biden."
A caller told Biden along with his wife Jill, "I hope you guys have a wonderful Christmas as well, Merry Christmas, and Let's go Brandon."
ABC News was particularly triggered and ran with a headline, "Father uses vulgar insult during holiday call with President Joe Biden."
They explained that the Bidens had been speaking with children and their parents who had dialed into a phone line run by the North American Aerospace Defense Command, or NORAD, which tracks Santa Claus' path across the globe.
The president and first lady surprised callers, asking the children what they wanted for Christmas and wishing them a happy holiday, the outlet reported.
According to a NORAD official, operators do not screen participants for political affiliation before connecting them with the president, who sometimes will surprise callers on Christmas Eve.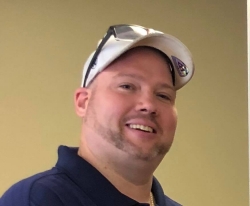 Latest posts by David Caron
(see all)