The LA Times reported earlier that federal agents seized a cellphone belonging to a Senator Richard Burr as part of the Department of Justice's investigation into controversial stock trades he made as the Coronavirus first struck the U.S., a law enforcement official said.
The chairman of the Senate Intelligence Committee, turned over his phone to agents after they served a search warrant on the lawmaker at his residence in the Washington area, the official said, speaking on condition of anonymity to discuss a law enforcement action.
At the end of March, it was reported that the DOJ was looking into his statements after Burr sold off a large amount of stocks before the Coronavirus market crash. It was also reported that the FBI had reached out to Burr to assess whether he made stock sales based on nonpublic information.
Tucker Carlson had called for Senator Burr to resign and await prosecution for insider trading if he cannot provide a reasonable explanation for his actions. He also said that it appears that Senator Burr betrayed his country in a time of crisis.
Tucker Carlson calls for Senator Burr to resign and await prosecution for insider trading if he cannot provide a reasonable explanation for his actions. He goes on to say it appears that Senator Burr betrayed his country in a time of crisis pic.twitter.com/bnIG6aJ42W 05

— Tomthunkit™ (@TomthunkitsMind) May 13, 2020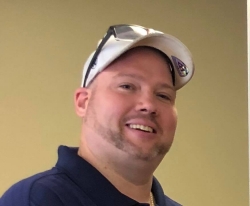 Latest posts by David Caron
(see all)