After some publications have spent time demonizing states in the south, New York's infected rates are soaring, with now over 100,000 cases in the state, which is close to being an amount that is equal to the rest of the country combined. Total deaths are nearly half of the entire country and will likely exceed that.
New York Senator Chuck Schumer (D) decided to write a partisan letter to President Trump while The Washington Post chose to write a sympathetic piece about the state with the title, "Pandemic stigmatizes fleeing New Yorkers."
They shared a story from a couple that "fled their apartment in Manhattan for the relative safety of their country house in Connecticut." They complained that when "the heating system failed, and they called the local fuel company."
"'Oh, you guys are from New York,' " the manager said. The Frydmans assured him their family was virus-free. But the manager agreed to send someone only after they promised that the furnace could be accessed through a cellar door, without entering the main house.
"My workers are very leery of New Yorkers," he said.
In another example, "Many people consider New Yorkers lepers," a woman wrote on the Facebook page belonging to Betsy Billard, a financial analyst who cried as she read the post the other day in her apartment on Manhattan's Upper West Side.
"It is the ultimate in scapegoating," Billard said by phone on yet another morning when the city's newly unceasing soundtrack – ambulance sirens – wailed from the streets below. "I was sad and extremely angry."
Mike Andrews, the manager of a Maine construction supply center, thinks of himself as a funny guy who likes to post funny memes on Facebook. Searching Google for images of covid-19 recently, he found one he liked: a cartoon of a man tagged as a New Yorker shaking hands with another man, who is simultaneously sawing off his right arm, presumably to avoid the coronavirus.
"It went ballistically crazy – never had anything go nuts before," Andrews said, delighted that the post had been shared 100 times.
Andrews, 41, lives in Camden, a seaside town of 5,000 residents. He insisted that he has nothing against New Yorkers. But he admitted feeling rattled by seeing their cars in the parking lot at the local Hannaford supermarket.
"These people from New York have a lot more chance of having it. So you don't want to get too close to them," he said.
Robert Johnson, 66, a photographer, was at his place in Wellfleet until March 11, when he returned to Manhattan. He and his wife planned to go back up north last week but changed their minds when they saw that the arrival of New Yorkers was causing alarm on the Cape.
"We can't demonize each other," he said.
If Cape Codders were to show up at his door, Johnson said, he would welcome them in. However, he said he would probably feel more comfortable if they agreed to wear surgical masks and rubber gloves.
Massachusetts has one-tenth the number of cases that New York does though, despite seeing an uptick in cases and deaths themselves. It doesn't make sense for it to go the other way around. If New Yorkers truly care about the rest of the country, they will stay put and ride this thing out at home.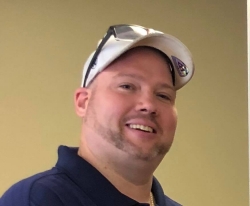 Latest posts by David Caron
(see all)