In a tweet this morning, Washington Post Reporter Jeremy Barr compared Fox News' Steve Doocy interviewing his son Peter Doocy, also an employee with Fox News to CNN's Chris Cuomo interviewing his brother and former Governor of New York Andrew Cuomo.
"Many Fox News personalities have rightly criticized Chris Cuomo for interviewing his brother. Here is Steve Doocy interviewing his own son this morning," Barr explained in the tweet, while sharing a screenshot of the interview.
Conservatives let Barr know where he went wrong with his comparison in different ways as Barr got severely ratioed.
"This is very troubling behavior between Fox and President Peter Doocy," Matt Whitlock sarcastically replied.
This is very troubling behavior between Fox and President Peter Doocy.

— Matt Whitlock (@mattdizwhitlock) September 27, 2021
Mollie Hemmingway with The Federalist wondered in response, "Do … do you not understand the difference between CNN's Chris Cuomo massively covering up for his ***GOVERNOR*** brother in the midst of the nursing home, sex, and various other scandals vs. two related media figures working at same outlet?"
Do … do you not understand the difference between CNN's Chris Cuomo massively covering up for his ***GOVERNOR*** brother in the midst of the nursing home, sex, and various other scandals vs. two related media figures working at same outlet?

— Mollie (@MZHemingway) September 27, 2021
Newsbusters' Curtis Houck suggested, "Do better next time, Jeremy. If you wanna keep doing that sort of thing, just go work for Matt Dornic or Brian Stelter."
Do better next time, Jeremy. If you wanna keep doing that sort of thing, just go work for Matt Dornic or Brian Stelter.

— Curtis Houck (@CurtisHouck) September 27, 2021
Breitbart's Bob Price explained it succinctly, "Neither @pdoocy nor @SteveDoocy are at the center of a political controversy. Neither is an elected official. Big difference."
Neither @pdoocy nor @SteveDoocy are at the center of a political controversy. Neither is an elected official. Big difference.

— Bob Price (@BobPriceBBTX) September 27, 2021
Barr appears unfazed, however, and recently tweeted out something totally separate, garnering this response from Twitter user Jasper "the Rogue" Rogue, "Imagine tweeting the dumbest take of 2021 earlier this morning and just moving on as if it never happened. Poor guy lol."
Imagine tweeting the dumbest take of 2021 earlier this morning and just moving on as if it never happened.

Poor guy lol

— Jasper "the Rogue" Rouge (@jasperogue) September 27, 2021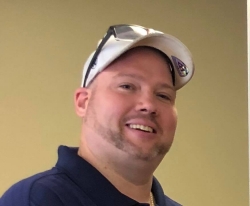 Latest posts by David Caron
(see all)