Today, President Trump said that he has deemed churches and other houses of worship "essential" and called on governors across the country to allow them to reopen this weekend, even as some parts of the nation remain under Coronavirus lockdown.
"Today I'm identifying houses of worship — churches, synagogues and mosques — as essential places that provide essential services," Trump said during a press conference at the White House.
Following the announcement, the Centers for Disease Control and Prevention released new guidelines for communities of faith that include taking steps to limit the size of gatherings and considering holding services outdoors or in large, well-ventilated areas.
PBS White House correspondent Yamiche Alcindor tweeted out context for the move and essentially saying that she doesn't believe it will happen. "The 10th Amendment of the Constitution says powers not delegated to federal government are reserved to the states."
Pres Trump says he will "override the governors" if they don't follow new CDC guidance and open places of worship this weekend.

Context: The 10th Amendment of the Constitution says powers not delegated to federal government are reserved to the states. https://t.co/CmTrFY4HVB

— Yamiche Alcindor (@Yamiche) May 22, 2020
Alcindor also believed that he was issuing "a threat" when he said that "if they don't do it," he "will override the governors."
President Trump says governors must open places of worship and allow people to gather at them this weekend.

He adds a threat, "If they don't do it, I will override the governors."

— Yamiche Alcindor (@Yamiche) May 22, 2020
CBS White House Correspondent Weijia Jiang retweeted a tweet by LA Times writer which blasted Press Secretary Kayleigh McEnany for an "offensive insinuation that WH reporters oppose people going to places of worship–just because they had Qs about safety & Trump's authority–underscores that Trump's 'order' to reopen churches is a political move."
.@PressSec Kayleigh McEnany's offensive insinuation that WH reporters oppose people going to places of worship–just because they had Qs about safety & Trump's authority–underscores that Trump's "order" to reopen churches is a political move.

— Jackie Calmes (@jackiekcalmes) May 22, 2020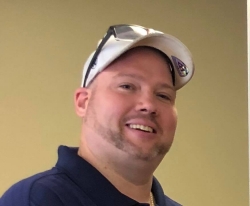 Latest posts by David Caron
(see all)