Two new state surveys show the four top Trump-backed GOP primary candidates leading comfortably over their primary opponents.
As the Washington Examiner's Paul Bedard put it, the endorsement of the 45th President Donald Trump in Arizona is proving to be solid gold among likely Republican primary voters who agree that the 2020 election was flawed.
Gubernatorial candidate Kari Lake is up on Karrin Taylor Robson by nine points, 43%-34%, according to both of the polls.
Senate candidate Blake Masters leads by 12 points at 31% in the five-person field in one of the polls and 7% in the other with 35% of the voters surveyed supporting him.
In the race for Attorney General, Abe Hamadeh is leading by five points with 26% in a six-person field according to one of the polls.
As for the Secretary of State, Mark Finchem checks in with 27% and leads by 11 points over his next closest competitor in the one poll that included that race.
With the primary just days away, State Senator Wendy Rogers, who is also endorsed by Trump, touted the news of the surveys in a tweet.
"BREAKING: The #MAGA slate is dominating in Arizona in multiple polls," Rogers declared.
BREAKING: The #MAGA slate is dominating in Arizona in multiple polls.

— Wendy Rogers (@WendyRogersAZ) July 30, 2022
Previously, we reported that Rogers had made a bold call in the primary in a tweet where she predicted that all Trump candidates statewide will win.
We also reported that Rogers put anti-Trump detractors on notice ahead of the primary in a separate tweet where she pointed out, "I have been betrayed by many politicians (some we know very well)."
"The ones who are like gold are the ones who have your back even when you are under fire," Rogers explained.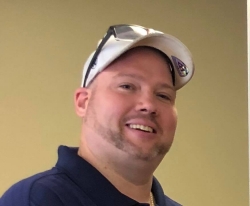 Latest posts by David Caron
(see all)