Fox News' Tucker Carlson returned to Twitter today after being suspended since March 25.
Carlson announced his return in a tweet where he declared, "We're back."
We're back.

— Tucker Carlson (@TuckerCarlson) April 25, 2022
On his Fox News show tonight, Carlson compared Musk's purchase of Twitter to Donald Trump being elected as president in November 2016.
It is unclear whether Musk's takeover of Twitter today led to Carlson's suspension being lifted or if he simply deleted the offending tweet.
Earlier this month, Carlson hailed Musk for his purchase of Twitter shares, making him one of the company's biggest shareholders.
Carlson suggested that it could see a "restoration of free speech" and that his involvement would likely lead to an "end of its censorship" on the social media platform.
"A free Twitter would mean an open debate about ideas on the single most important incubator of opinion in the world. It would mean a return to free and fair elections in the United States, assisting with both sides are allowed to make their case to the public and the public can decide. It's called democracy," Carlson said at the time.
Carlson explained, "Above all, a free Twitter would mean a direct challenge to the people in charge of our country's institutions many of whom are incompetent. For the first time in years we'll be able to talk honestly about our leaders. We'll be able to have the kind of conversations that make democracy possible."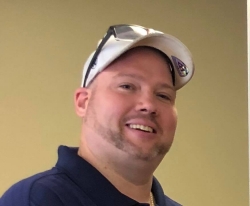 Latest posts by David Caron
(see all)