As Joe Biden and Kamala Harris have been declared the winners of the 2020 election for President and Vice President by many mainstream media outlets, attention has shifted to how best to fill Harris' California Senate seat, which is to be appointed by Gov. Gavin Newsom.
Harris was elected in 2016 so that would mean her term would be up in 2022, but as The Daily Wire noted, Democrat California Senators are able to stay in their seats as long as they want to unless the party loses faith in them or they are elected to a higher position.
Former San Francisco Mayor Willie Brown, who worked with and dated Harris in the 1990s, told Politico last Sunday that Gov. Newsom should nominate a black woman to succeed Harris.
House Rep. Maxine Waters was one of the first names on his list, as well as Reps. Karen Bass, Barbara Lee, or San Francisco Mayor London Breed.
Brown even suggested in a column yesterday, that Newsom should possibly appoint himself, although he acknowledged that the optics of Newsom appointing himself to the Senate in the middle of a pandemic would be bad.
Justice Democrats, a progressive Political Action Committee, recently pitched House Rep. Ro Khanna, a national chair of Sen. Bernie Sanders' 2020 Presidential campaign as a possible replacement.
Harris is one of only three current black U.S. senators and the only black woman. For all of the diversity that the Democrats claim to be about, one of the other two, South Carolina Sen. Tim Scott, is a Republican. New Jersey Sen. Cory Booker, a Democrat, is the other.
Waters is 82 years old, so it wouldn't be likely that she would serve more than the rest of this term and then another, which would give the Democrats more flexibility in the future.
After recently winning re-election in her district, Waters called her Republican opponent Joe Collins, who is also black, a "deadbeat dad" and a "Trump puppet."
The Repubs tried it again! They raised $10 m to try & defeat me w/ a candidate who was dishonorably discharged from the Navy & was a deadbeat dad refusing to pay child support for 4 different children in 4 different states. We have the receipts & we're sharing them w/ everybody!

— Maxine Waters (@MaxineWaters) November 5, 2020
We did it! Thank you supporters of my district for helping me to defeat a Trump puppet @joecollins43rd for whom the Republicans raised $10 million in an attempt to win my district. It didn't work! You can't BUY the 43rd District of California!

— Maxine Waters (@MaxineWaters) November 5, 2020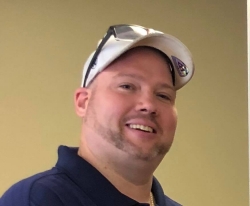 Latest posts by David Caron
(see all)