In what some are calling the end of the trial for Kyle Rittenhouse, who killed two and wounded one in apparent self-defense in Kenosha, Wisconsin, the wounded witness admitted that he was pointing his own gun and advancing towards Rittenhouse when he was shot.
Gaige Grosskreutz attempted to paint himself as a victim as he told the jury, "I thought the defendant was an active shooter."
Upon cross examination, however, it became clear that it was Rittenhouse could have easily seen Grosskreutz as a threat, similar to the other two people who were killed.
Rittenhouse's defense attorney Corey Chirafisi asked Grosskreutz, "It wasn't until you pointed your gun at him, advanced on him … that he fired, right?"
"Correct," Grosskreutz responded.
Rittenhouse trial should be over immediately. pic.twitter.com/5eYhlPzB23

— Colin コリン (@Blue_saber) November 8, 2021
Although the judge has told the prosecution that they cannot refer to those shot by Rittenhouse as victims, that hasn't stopped the Associated Press and other liberal media outlets.
The AP used the headline, "Shooting victim says he was pointing his gun at Rittenhouse," in reference to the testimony given by Grosskreutz.
Previously, we reported:
The judge in Kyle Rittenhouse's trial gave the defense a huge victory yesterday after the prosecution had sought to bar the defense from referring to the men allegedly shot by Rittenhouse as "arsonists" or "rioters."
Wisconsin Judge Bruce Schroeder denied the prosecution's request and said, "If more than one of them were engaged in arson, rioting, looting, I'm not going to tell the defense you can't call them that."
Schroeder also ruled that the two deceased men and the injured man could not be referred to as victims and asserted, "The word 'victim' is a loaded, loaded word. 'Alleged victim' is a cousin to it."
Assistant District Attorney Thomas Binger was rebuked by Schroeder at one point for nonchalantly referring to acts of arson.
Binger said of one of the slain men, Joseph Rosenbaum's conduct on the night of his death, "All we're talking about is arson, we're talking about being loud and disorderly."
Schroeder, however, interjected, "I can't believe some of the things you're saying. 'All we're talking about is arson?' Come on."
It was also reported in August of last year that Rosenbaum could be seen in the online video approaching a group of men on a crowded street in Kenosha as he moves closer and closer repeatedly saying, "Shoot me, n—a."
In addition to the killing of Rosenbaum, 36, Rittenhouse has also been charged in with fatally shooting Anthony Huber, 26, and wounding Gaige Grosskreutz, 26.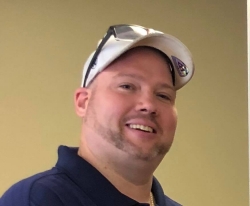 Latest posts by David Caron
(see all)