In a bizarre tweet yesterday, actor Charlie Sheen mocked the explosion of Elon Musk's SpaceX test rocket that recently occurred before begging for his blue checkmark back.
It does not appear, however, that Musk has been swayed by Sheen's plea, and despite a response from the Twitter owner, the actor is still blue checkmark-less at this time.
Sheen declared in the tweet, "Dear @elonmusk i'm sorry your fancy rocket exploded in spectacular fashion."
"I'm certain you'll build an even bigger and more explody one," Sheen jested.
Sheen then asked, "now, may i please have my blue check back?"
"It would mean a lot to me. thank you in advance, Sheen added before signing off, "sincerely – c sheen."
In response, Musk told him, "I feel your pain."
I feel your pain

— Elon Musk (@elonmusk) April 22, 2023
Musk really seems to be enjoying all the kvetching from celebrities after they lost their blue checkmarks.
In what appears to be a similar tongue-in-cheek manner, Musk responded to another tweet yesterday by saying, "We've started a 'save-a-celebrity fund' to pay their $8. We take this matter very seriously."
After it was questioned whether he was serious or not, Musk replied with two laughing face emojis and insisted, "It's a real thing."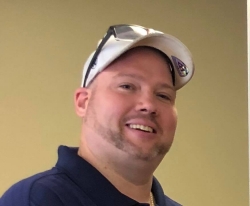 Latest posts by David Caron
(see all)