Actor Russell Brand, who has a sizeable following, announced yesterday that he is moving from YouTube to Rumble.
In the process, Brand cited a clip from MSNBC's Rachel Maddow after YouTube gave him a penalty for "misinformation."
Brand declared in a tweet, "I've been censored on Youtube." Brand also shared a video where he called out Maddow and explained what happened.
It does appear that Brand is still operating on YouTube, as he has shared videos today, but he also plans to broadcast exclusively on Rumble.
"The good news is I'm moving to @rumblevideo & LIVE streaming there exclusively from tomorrow – Join me, weekdays from 5:00 pm(BST) – subscribe here," Brand said in a reply.
Brand began in the video, "We have been officially censored by YouTube, they took down one of our videos for misinformation, but why are big media organizations not censored for misinformation in the same way."
"Is it because YouTube is a part of the mainstream media now?" Brand wondered before saying that he was "moving" to Rumble.
While he had to be careful how he worded it so that he didn't get flagged on Twitter as well, Brand then explained what happened.
Brand then shared the clip of Maddow telling her viewers that vaccinated people couldn't get infected with COVID and he wondered why that video was still up on YouTube when it was in his opinion "misinformation."
I've been censored on Youtube 🧵 pic.twitter.com/2JwGFzdXY6

— Russell Brand (@rustyrockets) September 27, 2022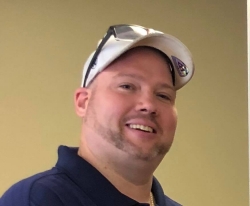 Latest posts by David Caron
(see all)