U.S. House Rep Adam Schiff (D-CA) responded this morning after a mass shooting occurred in the state that he represents last night.
In a tweet, Schiff demanded action on "real gun safety" while jumping the gun with a claim of "bigotry towards AAPI individuals as a possible motive" for the shooting.
Schiff began the tweet by acknowledging, "Ten dead in Monterey Park. I am sickened."
Schiff then used a left-wing buzzword for by calling the attack "A horrific example of needless gun violence."
"With bigotry toward AAPI individuals as a possible motive," Schiff added.
Schiff then said that "The families are in my prayers as we seek information by law enforcement."
"We'll never quit demanding real action on gun safety," Schiff insisted.
A little over half an hour later, however, journalist Andy Ngo responded to Schiff by sharing a report about the suspected shooter.
"Chester Chong, chairman of the Chinese Chamber of Commerce L.A., told ABC 7 the Monterey Park mass shooting was over a domestic dispute. L.A. County Sheriff Robert Luna just confirmed for the first time that the at-large gunman is Asian," Ngo reported.
January 22, 2023
Actor Kangmin Lee expressed his frustration with politicians like Schiff trying to exploit the tragedy for political gain.
In a tweet, Lee declared, "It's disgusting that the only time activists & pundits care when Asians are murdered & assaulted is when the perpetrator is white. You don't care about Asians, you only care about your own political agenda."
"The suspect for the Monterey Park mass shooter is an Asian male. Now that they can't spin this story to push their wHiTe SuPrEmAcY racial grievance politics, they will memory-hole this tragedy, alongside every other instance of anti-Asian violence except for the Atlanta shooting," Lee predicted.
The suspect for the Monterey Park mass shooter is an Asian male. Now that they can't spin this story to push their wHiTe SuPrEmAcY racial grievance politics, they will memory-hole this tragedy, alongside every other instance of anti-Asian violence except for the Atlanta shooting.

— Kangmin Lee | 이강민 🍥 (@kangminjlee) January 22, 2023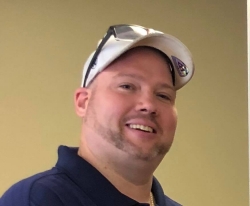 Latest posts by David Caron
(see all)