In a speech today, Kamala Harris had a Greta Thunberg moment as she sneered about Congressional Republicans, "How dare they?"
The question from Harris was reminiscent of when Greta Thunberg attacked world leaders at the Climate Action Summit 2019 and asked, "How dare you?"
At one point during the speech today, Harris declared, "The right of every woman in every state in the country to make decisions about her own body is on the line."
"Republicans in Congress are now calling for an abortion ban at the moment of conception nationwide… How dare they?" Harris wondered.
Kamala: "Republicans in Congress are now calling for a nationwide abortion ban … How dare they! How dare they!" pic.twitter.com/L2vjjK9sFe

— The Post Millennial (@TPostMillennial) January 22, 2023
The speech from Harris came on the 50th anniversary of Roe v. Wade, the Supreme Court decision that had established a right to abortion until it was overturned last year.
Harris gave the speech in Tallahassee, Florida and according to White House officials, her decision to make it there was guided by the state's decision last year to pass an abortion ban without exceptions for rape and incest.
However, abortion in Florida is legal up until the 15th week of pregnancy, except in cases where the abortion is necessary to save a mother's life, prevent serious injury to the mother, or if the baby has a fatal abnormality
One Twitter user shared a screenshot of a December 2022 article reporting that Florida saw fewer abortion procedures since the state's 15-week ban took effect in July.
Abortion totals from the Agency for Health Care Administration show there were about 5,200 fewer abortions in the state between Jan. 1 and Dec.  2 of 2022 compared to the same time frame of 2021, a roughly 7% drop.
Not DeSantis, he went with a practical compromise, and Florida has been very successful with a choice, woman & newborn life protection pic.twitter.com/EwG20N9ELQ

— AL_B~Shur 2 KUTFO✌ (@chilltown13) January 22, 2023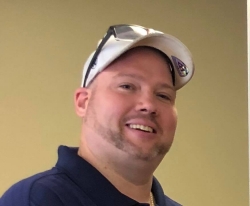 Latest posts by David Caron
(see all)