Actor Alec Baldwin recently took to Instagram to respond to comments made by comedian Rob Schneider criticizing NBC's "Saturday Night Live."
While Schneider didn't name Baldwin in his critique of the show, it was certainly insinuated that Baldwin's role in mocking Donald Trump when he was president was part of it.
In a video that he posted on the social media platform, a sweaty Baldwin began by messing with his hair and commenting on how summer is nearly over.
The tone of the video quickly changes as Baldwin comments that "I guess it must be an incredibly slow news cycle if we're talking about Rob Schneider's thoughts about Kate McKinnon playing Hillary Clinton so many years ago."
Baldwin then referenced Trump as he explained, "We started that in 2017 … 2016 during the campaign and then in November he was elected, unbelievably, and we did the show I did for those four years."
Recapping his appearances on the show over the years that he did, Baldwin then said, "I'm from the school … where you criticize someone's judgment and you leave out the idea that you had no problem with their judgment when they hired you … and put you on the show."
"Rob had a great run, and I think he's funny," Baldwin noted.
After trashing Fox News and the New York Post (save for the sports section), Baldwin then suggested that he doesn't believe there is any discrimination against conservatives in Hollywood.
Baldwin acknowledged that he was rambling and that he believes it must be "tough" for conservatives, however, with Trump as the leader of the party, while lauding former Presidential candidates John McCain and Mitt Romney.
In a recent interview on NBC's "The Today Show", Santa Fe County Sheriff Adan Mendoza said that "It's too early to rule anything out right now" in regards to the "Rust" investigation into the shooting death of cinematographer Halyna Hutchins.
"I don't think anybody's off the hook when it comes to criminal charges," Mendoza stressed.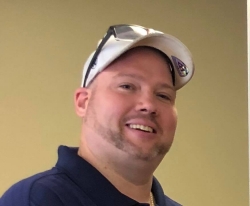 Latest posts by David Caron
(see all)