As we previously reported, current New York Governor Andrew Cuomo (D) has been accused of sexual harassment by Lindsey Boylan who is a fellow Democrat, Boylan fired off a pretty aggressive tweet Saturday evening. Below is her tweet.
"You are not going to derail or destroy any more lives @NYGovCuomo."
You are not going to derail or destroy any more lives @NYGovCuomo.

— Lindsey Boylan (@LindseyBoylan) February 27, 2021
Boylan recently released a detailed editorial describing the times in which Andrew Cuomo allegedly sexually harassed her. This comes as Governor Cuomo has been hit with the nursing home scandal in which he was accused of sending COVID-19 patients to nursing homes which may have played a major role in the death of many seniors.
Some belive this tweet could be a hint at potential legal or political action by Boylan. It appears that she will not let this go. This is just another thing to add to the list of scandals involving Cuomo.
Time will tell what Boylan means by not allowing Cuomo to "destroy" any more lives and if that will mean anything for Governor Cuomo in the future. Boylan's editorial depicted a great deal of sexual harassment by Cuomo though he is innocent until proven guilty.
It will be interesting to see where the #MeToo Democrats stand now with the accusal against a fellow Democrat and not a political opponent.
If one thing is for sure, Cuomo has lots of things on his hands to resolve but it appears to many that he has the help of the mainstream media to cover it up.
Stay tuned to Media Right News for more updates.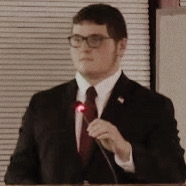 Latest posts by Joshua Troiano
(see all)